Independent Trainers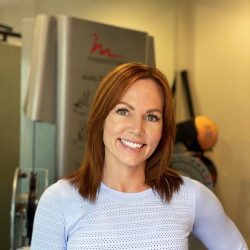 As a personal trainer and accountability coach specializing in women's health and fitness,
Susie's mission is to inspire, encourage and empower women of all ages to start living their
healthiest lives now!
Designing creative, engaging and effective workouts that are fun and goal-oriented is Susie's
objective. Her custom training programs challenge women of all ages to commit to a
healthier lifestyle. Her clients learn that a consistent and varied fitness program will help
them in both their everyday activities and weekend adventures. She inspires clients to make
their health a priority by reminding them, "You were given ONE body for life so treat it like
the precious gift it is!"
Susie's Training Programs Include:
Weight Loss and Fat Burning
Resistance/Strength, Functional, Core, Flexibility, Mobility and Stability Training
Interval Training and Cardiorespiratory Endurance Training
Nutrition Suggestions, Meal Ideas and Accountability Coaching
To schedule an appointment with Susie to discuss your fitness and health goals, email us
Your first 2 training sessions with Susie are complimentary!
Degree & Certifications:
Certified Personal Fitness Trainer, AFAA/NASM (2006, 2019)
B.S.B.A. Creighton University, 1993