Independent Trainers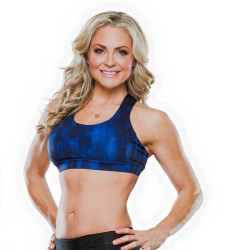 Dedicated to helping others achieve their personal goals of a healthy lifestyle.
Strives to consistently "walk the walk" in personal life to demonstrate the importance of complete balance of Mind and Body. YOUR goals become MY goals, and you are sure to have fun along the way!

Her passion towards a healthy life style of Mind and Body is CONTAGIOUS!

◾Cardiovascular
◾Core Development
◾Crossfit Certified
◾Cross Training
◾Injury Rehabilitation
◾Nutrition
◾Reduce Your Stress
◾Rehabilitation
◾Sport Specific Training
◾Training all ages
◾Weight Training

◾Group Training (Ask me about group fitness options)
◾Help you look better, feel better, and increase your self esteem
◾High Intensity Interval Training

◾Blend of functional training, core training, weight training, kettle bell, cardiovascular training, corrective exercise, flexibility, assisted stretching
◾Resistance training, cardiovascular exercise, aerobic/anaerobic
◾Workouts are customized to each individual based on their desired goals - I enjoy working with a varied type of clientele and customize my training techniques to fit individuals and reach their fitness and health goals… Individualized goals help make achievements
◾Achieve GUARANTEED results in weeks
◾Fast visible results as well as dynamic increases in strength and health
◾Weight loss
◾Toning and body sculpting/shaping
◾Enhancing stability, flexibility, alignment, balance, and conditioning
◾Build lean muscle, helping you to reduce stress, physical fatigue, poor sleep
◾Have fun. Get a lifestyle transformation.

No more excuses! Let's get started today!
To schedule an appointment with Stacey please email us at [email protected] or call us at (480) 483-0184